Ian Cory's Top Ten Albums of 2012:
Ian Cory is a 2012 graduate of Columbia College, and a friend of Wine & Pop. In 2013, he will be joining the staff as a music critic, and here shares his favorite releases of the year. Ian is a musician himself, and his band Random Child recently released their third album, Trials, which can be found at randomchild.bandcamp.com
10. The Haunted Man by Bat For Lashes
Natasha Khan isn't there yet, but she's getting very close. There have always been flashes of brilliance in her work, even if they were mostly echoes of other art-pop artists, namely Kate Bush and Bjork. Those comparisons still apply to this record, but more often than not, its best moments (such as the gorgeous "Laura") sound only like Bats For Lashes. Sadly, Khan is still too quick to settle for the expected and clichéd when things start getting too weird. Oh well, we'll have a Hounds Of Love from her before long.
9. Koloss by Meshuggah
Meshuggah's first album after the entire planet finally learned how to rip them off finds the band going for a more organic and loose approach. This leads them away from the overwhelming complexity their last few albums were pushing towards, and injects a nice sense of human groove to their usual mechanical precision. Less Terminator, more Robocop.
8. De Vermis Mysteriis by High On Fire
Apparently this is a concept record about Jesus' time traveling twin, and it somehow involves parts of the Conan mythos. Yeah, I'm just as confused about it as you are. To me, the only concept on this album that matters is RIFFS. Righteous, glorious riffs. Riffs. Riffs everywhere. All of the riffs. All of them.
7. Attack On Memory by Cloud Nothings
I feel like a fool for sleeping on this record for as long as I did. Lots of hooks, lots of anger, and goddamn can Steve Albini record the hell out of a bass drum. I don't have as much to say on this one since it's still fairly new to me, but I'm very excited about what this band is going to do with their career.
6. R.A.P. Music by Killer Mike
I'm probably biased on the matter (see below) but choosing to work exclusively with El-P on this album was a stroke of genius on Killer Mike's part. Killer Mike is completely unafraid to reveal every aspect of his personality in his music, from bragging about his thug credentials on one track and reflecting on his own insecurities about death the next, with plenty of time spent on his political views in between. If he had done things conventionally and worked with a variety of producers, this wide range could have ended up sounding schizophrenic. However El-P adds consistency to the approach, which helps Killer Mike blur the lines between these personas and find pieces of each inside the other. Great stuff.
5. Cancer 4 Cure by El-P
As a fellow angry red-headed rapper from Brooklyn, I'm obligated to hype up anything El-P is involved with (see above), but since he's done such a great job of releasing quality work this year I can't say that I begrudge my responsibilities. The production is obviously out of this world, and El-P is never a slouch on the mic. Also worthy of your attention are the string of incredible guest verses in the album's center, in which Danny Brown steals everyone's spotlight simultaneously, including those that weren't even on his track.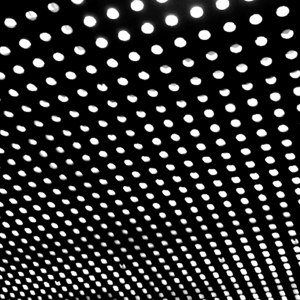 4. Bloom by Beach House
I got my wisdom teeth removed this summer. I returned to my house with wads of gauze stuck in my mouth, slowly drooling a mix of blood and saliva. Fed up with my pathetic state and the ache that was slowly spreading through my mouth as the novacane wore off, I took some painkillers, threw this record on and drifted off into the nether.
3. All We Love We Leave Behind by Converge
It's strange to think that it's been 10 years since Jane Doe was released and blew the doors open on how metalcore records were made. Converge have kept themselves busy in the passing years, finding new ways to turn concert halls into battlefields and bedrooms into demolition sites. On this record they've started to settle a bit, using familiar tricks in time-tested ways, with only a few novel elements in play. Luckily for us, even when they're playing it safe, Converge can still outrun and outgun every other band that claims to play aggressive music.
2. good kid, m.A.A.d city by Kendrick Lamar
For the last few years we've had a string of what I like to call "Award Season Hip-Hop". Sprawling, impeccably produced rap albums that deal with complex and evocative themes dropping right in the middle of the fall or early winter. Kendrick Lamar's major label debut is a fine addition to this new pattern. It does everything I want from a follow up, namely taking the incredible skill that Lamar proved he had at rapping and marrying it to an engaging story and conceptual framework. This is certainly one for the books.
1. 'Allelujah! Don't Bend! Ascend! By Godspeed You! Black Emperor
How fitting that a band whose material has often been described as post-apocalyptic should return with their first new album in a decade in 2012. These four pieces have been floating around as live bootlegs for a long time, but they're given a new urgency in these studio versions. This record is something like a climax to the madness of the last decade. Hyperbole, sure, but this is music that inspires overstatement. This is how the world ends, don't play it softly.
Nick Desideri's Year in K-Pop:
As literary great Charles Dickens predicted of 2012, "It was the best of times [for K-Pop] and the worst of times [for K-Pop]." 2012 will either go down as the most important year for Korean music or the year that marked the faltering appeal of the genre.
The worldwide success of "Gangnam Style" seems to suggest the former outcome. Though Taylor Swift's pre-teen girl brigade blocked PSY's party-rocking single from galloping to the top spot (it peaked at #2), the tune topped charts from Mexico to Russia. Released in July, by November the video became the most watched in Youtube's history; one month later, it surpassed one billion views.
The fact that PSY overcame the language barrier and started a phenomenon seems to suggest K-Pop's impending dominance of the Western world. But all the qualities of "Gangnam Style" and its singer runs contrary to K-Pop norms; until now, Korean entertainment companies had believed only the most elite of their leggy, immaculately trained girl bands could break the Western market. Watching a portly, nearly middle-aged draft dodger break world records with a silly horse dance forces the K-Pop industry to reevaluate its globalization strategy.
And this readjustment is probably needed. Korean Wave artists are fizzling out across Asia except, predictably, in Korea. Japan, as the world's second largest music market, has always been a target for Korean companies. But KARA and SNSD, two of Korea's top girl groups that earned accolades for breaking the famously insular Japanese market in 2010, suffered a notable drop in sales of their 2012 releases compared to years previous. Other groups, like After School or 2NE1, sank on the Japanese Oricon Chart without a trace. While K-Pop acts still tour in the Philippines, Thailand, Vietnam, Singapore and other countries in the region, they have trouble matching the popularity they found years prior.
A myriad of explanations have been provided for K-Pop's shrinking popularity across the region. The political scientist in me loves reading theories on how the Korea-Japan Diaoyu Islands dispute fuels Japanese nationalism and hurts K-Pop artists, or lengthy anthropological dissertations about differences in cultural communication and some crap. Sure, these factos may hasten Korean Wave's slow decline. But my inner pop culture fiend recognizes that, like all fads, K-Pop is simply on the wane.
I think K-Pop fans are going to look back at 2009 and 2010 as the golden years of K-Pop, as bands like 2NE1, 4Minute, SNSD, Super Junior, Brown Eyed Girls, BIG BANG, SHINee, and others truly established themselves with stellar material. 2011 was also fantastic, but this year the sparkles have lost a good portion of shine. While K-Pop's strength lies in its disregard for musical credibility, 2012 nearly turned my affection to outright disdain. From the lack of interesting music videos to underwhelming comebacks, what seemed fresh in 2009 has turned into a formula.
While a lack of good pop music is always cause for concern, I don't want to seem like I'm sounding K-Pop's death knell too early. The genre still churned out a number of pop masterpieces. In a way, 2012's lack of consistency almost makes me appreciate them more.
10. BoA - Only One
If you're like most Americans, you don't remember BoA's failed attempt at cracking the U.S. market back in 2008. Easily one of the best dancers in pop, the Korean superstar surprised everyone this year by returning with an unassuming R&B jam instead of the expected dance fare. From the gorgeous piano line to the soft melodies, "Only One" is the best kind of musical fluff, like if cotton candy were a very nutritious vegetable.
9. INFINITE - The Chaser
Men are not equally represented on this year-end list as women are. I just find K-Pop boy bands harder to digest than girl groups. It's mostly because the expectations are different; girl groups need to present a catchy tune, while boys need to convey abject love and desire to satisfy the essential pre-teen girl demographic. In a genre that revels in its inauthenticity, boy bands seem to flounder.
But "The Chaser," released by 2011 breakout group INFINITE, is one of those songs that earns its right to drama. Starting off on an airy synth line, the song's production incorporates elements of rock, light hip-hop, and electro-pop across the entirety of the song. But its brilliance lies in the implementation of these elements, layering and adding them at different points of the song. Each chorus feels fresh, and the song feels far larger than its 3:25 run time would suggest.
8. Ga-In - Bloom
Nothing on this list comes close to sounding as joyous as Brown Eyed Girls member Ga-In's "Bloom." In fairness, few songs can compete with one that details a woman's first orgasm, but that's beside the point. Even without knowledge of its subject, "Bloom" succeeds where many K-Pop songs fail; it actually sounds sexy. The light familiar funk of the guitars contrasts nicely with the softness of Ga-In's voice. Her tone is perfect for the song, expressing honesty not often found in K-Pop.
7. SPICA - Doggedly
K-Pop is notoriously bad at mid-tempos. Groups veer between soggy piano ballads and dance tracks with barely any middle ground which is why "Doggedly" immediately stood out. SPICA's voices are strong enough to carry the R&B feel without production tricks. The chorus is just relentless, an avalanche of hooks that never feels cheap. The song has a sense of class, something often missing from most K-Pop slow jams. SPICA is the only rookie (debut) group on the list, and for good reason.
6. SISTAR - Alone
Like every other pop scene, K-Pop goes through its own musical trends. T-ARA's 2011 throwback smash "Roly Poly" ignited a K-Pop retro fad, with groups racing to release disco tracks as quickly as possible. The previously forgettable (and unfortunately named) SISTAR flipped the formula upside-down. Instead of the giddy disco beats, SISTAR deliver some sad Vegas stripper realness on "Alone." The girls emote over a minimal, skeezy electronic beat, teetering on the edge of melodrama but never quite falling off. This is the closest K-Pop gets to sadcore, folks, and it's fantastic.
5. Orange Caramel – Lipstick
It feels odd placing "Lipstick" right "Run." The latter breaks most K-Pop conventions to achieve a brilliantly emotional listen. The former, on the other hand, wallows in the elements of K-Pop I usually despise. The cloying vocals, typical of Korean aegyo (or cuteness) would usually be enough to immediately put me off, not to mention its appropriation of the production of summer 2011's dreadful "Mr. Saxobeat."
But "Lipstick" plays very well in the restrictive little sandbox Orange Caramel made for itself. The song itself feels surprisingly calm, discarding the usual frantic aegyo energy for a more laid-back delivery. Saxophones and synthesizers galore bleat along with the trio's vocals without overpowering them. The distinct shifts in tone are nearly hypnotic, which worries me because I just implicitly deemed a K-Pop song mind-altering.
4. BIGBANG – BLUE
For all I could write about BIGBANG, specifically regarding the fivesome's forced break-up due to Korea's military conscription laws, I'll just let "BLUE" speak for itself. Playing on the unique vocal stylings of each member, "BLUE" is simply a well-crafted K-Pop ballad. The guitar loop, paired with the looped synth, keeps the track feeling organic yet fresh at the same time. There's a chilly detachedness that is, for whatever reason, appealing.
3. Younha – Run
Very rarely can K-Pop songs be described as "epic." Catchy, yes, but they rarely break out of their litany of hooks to truly deliver an earth-shattering melody. I'll put it in Lord of the Rings terms: If most of the genre is the happy hobbit camping trips from The Fellowship of the Ring, then Younha's "Run" is the Battle of Minas Tirith from The Return of the King, unrelenting in its scope.
"Run" is an odd one. The song bounced around on my mp3 listening device for a month or two before I understood its brilliance. The verses, instantly memorable, are unbelievably lush; the production perfectly complements the clarity of Younha's vocals. But the verses are only a lull until the chorus, which never feels quite as corny as it probably should.
2. 2NE1 - I Love You
One's inclination towards a certain group is called a "bias." I recognize that "inclination" might not convey the amount of crazy some Korean fans invest in their bias. From stalking them at airports to buying multiple copies of their albums to collecting all of the members' trading cards (Korean albums are packaged with weird goodies), a bias is more fanatic than fandom.
As the band that got me into K-Pop with their 2011 single "I Am the Best," 2NE1 is my bias. I've never gone to Incheon International to watch them strut glamorously to baggage claim, though I do own a shirt with Park Bom on it. But with my high praise comes high expectations. After a relatively disappointingly average Japanese release, the girls said that "I Love You" would convey a more "feminine" style. If this is what "feminine" sounds like, the group should keep it up. The girls' vocals float over a lusciously vacillating electronic beat, stripping away the bombast and saving it all for a triumphant finale. The song's abandonment of traditional verse-chorus structure makes the song seem even more like an experience, teasing the listener along with hooks until whacking them with a sledgehammer. If I could live inside of a song, "I Love You" would be it.
1. T-ARA - Lovey Dovey
It's been a rough year for T-ARA. Not only are they easily the most overworked of the top idol groups (they frequently fall asleep at press conferences), but an intra-group bullying scandal involving member Hwayoung earned the group a huge backlash in Korea. Hilarious videos of tearful fans surfaced on YouTube, many burning their T-ARA merchandise.
Musically though, T-ARA had a fantastic year. Released on January 3rd, 2012, barely qualifying for this list, "Lovey Dovey" not only cemented T-ARA's status on the K-Pop A-List, it also set an unbelievably high bar for their contemporaries. Simply put, the first major K-Pop release of the year destroyed the competition for 353 days straight.
From the eerie, skittering intro to the final "oooh ooohooh," "Lovey Dovey" is incredibly disconcerting, even sinister. A creepiness permeates the song that runs contrary to its cutesy title. Not once does "Lovey Dovey" give its listeners, or T-ARA, a chance to breathe, always pushing forward with a claustrophobic, frantic urgency. Even without looking up translated lyrics (which I did later, only confirming my suspicions), there's a pathos oozing from every immaculately executed hook. It's impossible not to get sucked into the song's world, and it's pretty grim.
It may sound odd to use words like "pathos" to describe a K-Pop song, especially one with such a ridiculous title, and in a way it is. Overanalyzing pop music is fun. Obviously, "Lovey Dovey's" only purpose was to hit #1 on the Korean music charts and turn a profit. But a song like "Lovey Dovey" represents something rare in pop, a moment where every element comes together so naturally that it communicates far more than its creators ever intended it to.
Nathaniel Byam's Top Ten Albums of 2012:
1. Moms by Menomena
2. Celebration Rock by Japandroids
3. Channel Orange by Frank Ocean
4. Attack On Memory by Cloud Nothings
5. Until the Quiet Comes by Flying Lotus
6. Shields by Grizzly Bear
7. Mixed Emotions by Tanlines
8. Twins by Ty Segall
9. Confess by Twin Shadow
10. good kid, m.A.A.d city by Kendrick Lamar
Daniel Ott's Top Fifteen Albums of 2012:
1. Celebration Rock by Japandroids
2. A Thing Called Divine Fits by Divine Fits
3. Some Nights by fun.
4. Blunderbuss by Jack White
5. Red by Taylor Swift
6. Gossamer by Passion Pit
7. Tanoshiine by Shinsei Kamattechan
8. Lex Hives by The Hives
9. The Church of Rock and Roll by Foxy Shazam
10. Blak and Blu by Gary Clark Jr.
11. Silver & Gold by Sufjan Stevens
12. Hypnotic Nights by Jeff the Brotherhood
13. The Glorious Dead by The Heavy
14. The Carpenter by The Avett Brothers
15. Neck of the Woods by Silversun Pickups